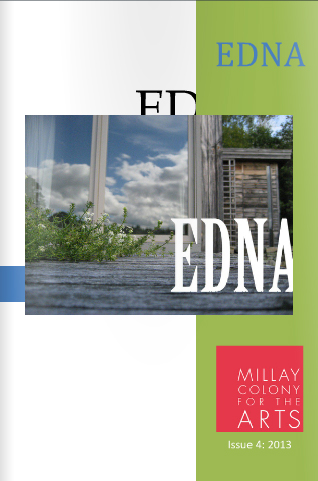 It's been a busy but a good one. I've been working on my book project, taught my first class on Arts and Labor in Brooklyn that was attended by a wonderful group of people, and am in the planning and research stage of cross-country reading tour of my play, Unknown, that will be taking place in 2014.
Also, in September, a very brief excerpt of Unknown was published in the latest issue of EDNA, the journal of the Millay Colony for the Arts, where I wrote the first draft of the play. It's free and available in a digital edition online (mine starts on p. 21).
For the weeks ahead, I'm planning a couple of follow-ups to the class, including an ebook that will cover some of the topics we discussed. And there should be more to report in the months ahead on the play project.
In the meantime, keep an eye out for articles from me about the arts and performance on Hyperallergic.
And I can also recommend these organizations and projects as great things to check out this fall, if you haven't already:
• The Hemispheric Institute of Performance and Politics
• Radical Presence NY
• Lorraine Hansberry exhibit opening at the Brooklyn Museum on Nov. 22