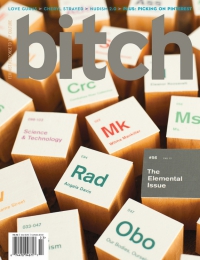 Excerpts from an interview that I conducted with Sarah Schulman has been published in the new Fall 2012 issue of Bitch Magazine. 
I wanted to speak with Schulman after reading one of her new books (yes, she has had multiple books published in the past 12 months), The Gentrification of the Mind. And also because I had recently learned about her work as a co-producer on the documentary, United in Anger: A History of ACT UP, which I was subsequently able to see.
We spoke for an hour about art, activism, publishing, and queer community-building. It was a great conversation and I'm only sorry that more of it wasn't able to get published.